imported from korea- sparkling toy camera + coffee prince 2008 diary Spree #1 [CLOSED]


IMPORTED FROM KOREA:
PINK CUTE SPARKLING TOY CAMERA + COFFEE PRINCE DIARY 2008

supplier's restocking on sparkling camera, will place order immediately once she has restocked!




#1. Sparkling Camera: toy camera/lomo $36
Dimensions: [width] 4.6cm // [height] 8.5cm // [length] 11.7cm
Material: plastic
♥ considered as 1 shipping unit
Translation of the above article, done by Shin Jung (Thanks!)
♥ Cute and prettily designed shiny toy camera is now up for sale in the women's favourite colour- pretty pink
♥ Shiny hearts and stars roll about within the transparent cover, making the camera more shiny than ever
♥ Unlike the Jelly Strobo toy camera, this is not soft and is made of normal plastic, within which the shiny thingies can roll about and make "*" sounds, making it a more interesting camera than ever.
'*': refers to whatever sound in English that beads can make in a box when they roll about. In Korean, they wrote chareureu.
♥ Function wise, it is similar to the usual toy cameras,
without flash function
, thus the more preferred places to use this would be outside in the sunlight.
♥ This camera
uses 35mm film
, which is largely accepted for developing and printing in most photo shops.
♥ Although the more popular film ASA100 can be used for this camera, we recommend ASA 400.
♥ Doesn't require batteries, everything's manual.
♥ It is NOT a disposable camera, but one that can be used as long as you like.
Product usage info
Sample photos taken
FAQ
#1
-Q. Does the camera come with the film?
#1
-A. No.
#2
-Q. Does the camera come with an English instruction manual?
#2
-A. No.

#2. Coffee Prince Diary 2008 $27
Dimensions: 111x141x28mm
No. of pages: 544

♥ considered as 0.5 shipping unit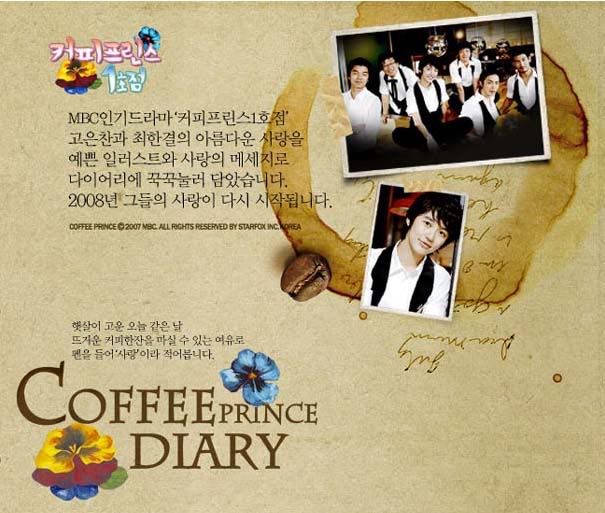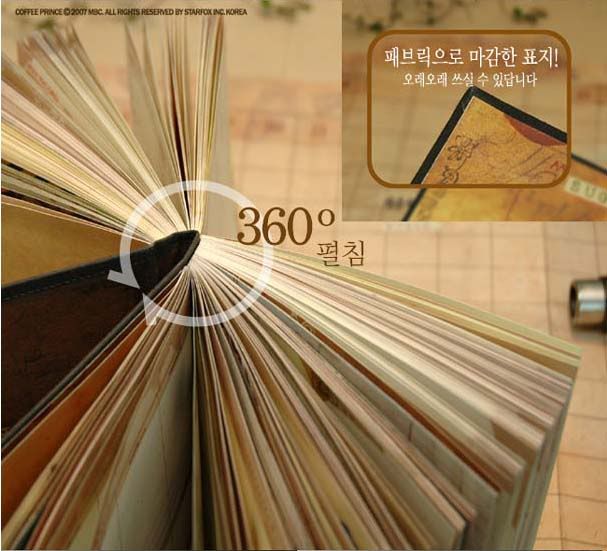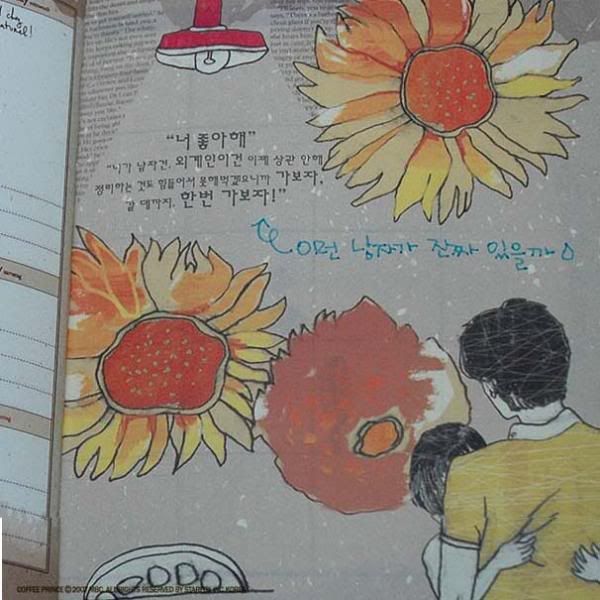 FAQ
#1
-Q. Is the diary for the year 2008 i.e. are there specific dates for 2008 printed out on the diary?
#1
-A. Doubt so as only the calender will have the dates, and nothing else. But I'm checking with my supplier to be on the safe side.
#2
-Q. Have you ordered the diary before? How's the quality like? and do you know how heavy the diary will be?
#2
-A. No, this is my 1st time ordering the diary. You can read about a customer's review here:
http://global.yesasia.com/en/PrdDept.aspx/section-index/code-k/pid-1010043044/
The diary is approximately 400g.
1. I bear the right to cancel the spree if the response is not good i.e. less than 20 orders
2. I will only take in paid orders; frozen reply = order accepted.
3. 1st time dealing with this supplier. Join only if you are comfortable.
No. of orders that will be taken
: min. 20 shiping units; max. of 30 shipping units
Spree closure
: once supplier has restocked on the sparkling camera [estimated the week from 25-29th feb]
Spree organiser
: Clara
Email address
: dewhiterose@gmail.com
Payment via IB (internet banking) or ATM to: POSB savings acct 209-04117-0.
Please
use your LJ nick as your ibanking name.
POSTAGE
: registered mail only ($2.24)
MEETUP
: Yio Chu Kang/Orchard MRT - details will be finalised via mass email update
Price is inclusive of international shipping cost but exclusive of local postage cost.
Estimated time of arrival of items after spree closes: 2-3 weeks
http://dewhiterose.livejournal.com
+ email updates
Name/LJ nick :
Email address:
Account type and no. : (in the event of refunds)
Item
#1
: Sparkling Camera
Qty: 1
Price: ($36 x 1)
Item
#2
: Coffee Prince Diary 2008
Qty: 1
Price: ($27 x 1)
Total no. of items: 2
Collection mode: Postage/Meetup (e.g. Meetup)
Total price in SGD:
------------------------------------
Transaction details
[For IB transfers] transaction reference no:
[For ATM transfers]
Transaction reference no:
Date & time of transfer:
------------------------------------
Orders taken in
Sparkling camera
#1
. Dewhiterose
#2
. Licia / Simplyliz
#3
. joylim
#4
. Sheila Stephanie / lajevin
#5
. lydia/ dhecliques
#6
. lydia/ dhecliques
#7
. Cherryl / Cherzilla
#8
. zigzagzoog
#9
. sarah/ stripesand-kiss
#10
. sarah/ stripesand-kiss
#11
. Jesslyn/jessthedramatic
#12
. fishyhae/jiahan
#13
. huishan [outstanding payment]
#14
. beanline/caroline lim
[14 shipping units]
Coffee Prince Diary
#1
. Dewhiterose
#2
. Pauline/porz
#3
. Hui Xian/estrella_ho
#4
. Melissa/hollyspade
#5
. joylim
#6
. yeanling/jacevin
#7
. Aveline
#8
. masquerade2175/valerie
#9
. uhide-iseek/geokteng
#10
. Yvonne Liew
#11
. Eliza
#12
. beanline/caroline lim
#13
. ahbeebee/Bee Lan
[6.5 shipping units]
Total: 20.5 shipping units
feedback +8/-0 [new here]
Comments {91}